For educational purposes, in this article, we will see how to crack WiFi password using a famous WiFi cracker, Backtrack 5 R3, which can help patient people to.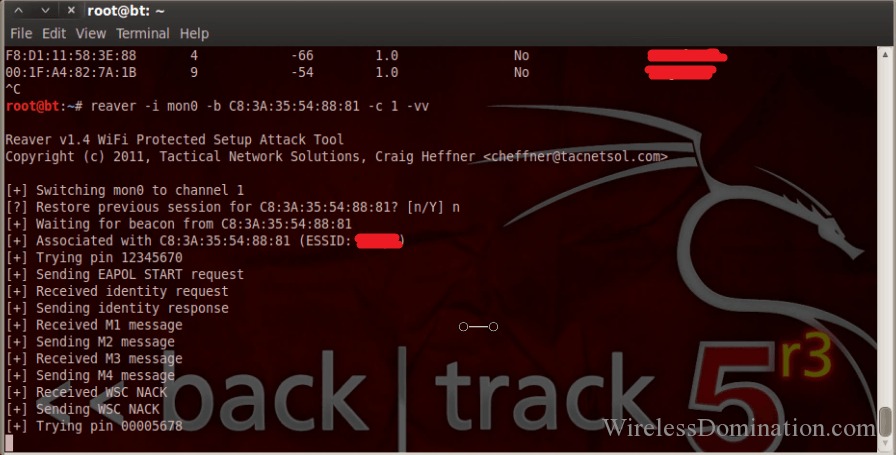 | | |
| --- | --- |
| Author: | Fenritilar Tadal |
| Country: | Mali |
| Language: | English (Spanish) |
| Genre: | Health and Food |
| Published (Last): | 10 December 2011 |
| Pages: | 41 |
| PDF File Size: | 4.15 Mb |
| ePub File Size: | 20.5 Mb |
| ISBN: | 119-4-17603-869-8 |
| Downloads: | 73690 |
| Price: | Free* [*Free Regsitration Required] |
| Uploader: | Maule |
In the past WEP used to be the main encryption used on routers but WEP was notoriously easy to crack and is rarely seen any more. Reaver will now run and start a brute force attack against the Pin number of the router. If the dictionary finds it, it will show as below if not then another dictionary will need to be used. Once logged in and at the command prompt pound symbol type "startx" and this will start the graphical user interface. It can be any device their laptop, desktop or smart phone.
A dictionary attack is one of the easiest to understand but the least likely to find a password. A to F on one G to Z on another. If a router has WPS enabled it can usually be cracked in two to ten hours. It should show "Wlan" along with the chipset, if it doesn't then some troubleshooting will have to be done until it does.
Basically if you are running Windows and want to run a Backtrack 5 install at the same time you can do this with VMware.
Crack WiFi Password with Backtrack 5 (WiFi password hacker)
You May Also Like:. If someone knows the person then they may be able to guess the password but otherwise this can take a long time and never find anything.
The bottom terminal in this example backtravk pop up and say WPA Handshake in the upper right when this happens. Authors get paid when people like you upvote their post. Once you are logged in type startx and Backtrack will open into a GUI. Reaver Commands we will be using. First make a directory like this. For those who do not know VMware is a way to run another operating system virtually within another operating system. Backtrack 5 R3 is a notorious Digital Forensic and Intrusion Detection software bundle with a whole lot of tools for Penetration Testing, It is based on Linux and includes plus tools.
Crack WiFi Password with Backtrack 5 ( WiFi password hacker)
The download can be found here http: After we do this we will have to wait for a wireless device to connect to the router and it will do a data capture. If you have Backtrack 5 installed the first chapter can be skipped directly to the hack you would like to use. Now you will need to find the WEP network around you,you can do it by typing the following command:.
Open two terminal windows. Once you know the adapter is connected and operating run this command to get the adapter into monitor mode. To see a updated list go here www. Buying multiple routers to play with is also a good idea.
I will go step by step through each. To do this type the folllowing command and you need to speed up the process too.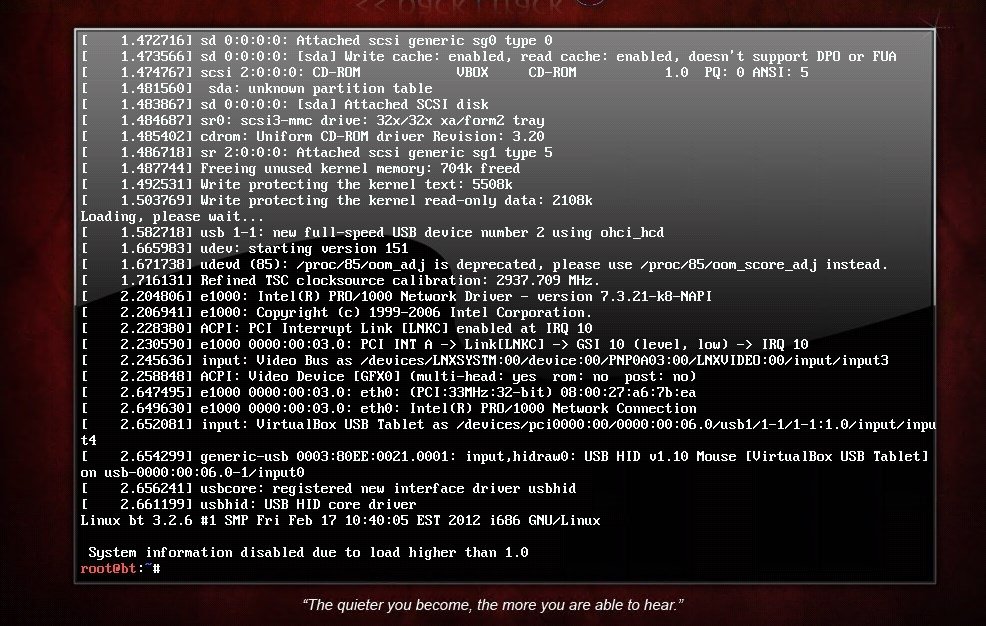 Once it boots from the DVD it should come to the following menu. Any existing Operating System will be wiped out and only Backtrack will be installed if this is done.
VMware Player doesn't come with all the options Workstation does but it does work, and runs Backtrack 5 fine. The password is toor.
WPS makes it easy for wireless devices to find and connect to a router. Quick Steps installing Backtrack 5 to the hard drive. Different manufactures do different things and have different setups so some have a weakness another will not. Only one file will come up because of the.